Vodka is made by the distillation of fermented substances such as grains, potatoes, or sometimes fruits or sugar. Vodka is traditionally drunk neat in the vodka belt countries of Eastern Europe and around the Baltic Sea. It is also commonly used in cocktails and mixed drinks, such as the Caesar, Bloody Mary, Screwdriver, Sex on the Beach, Moscow Mule, White Russian, Black Russian, vodka tonic, and in a vodka martini.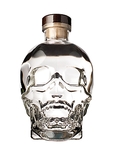 Crystal Head Vodka is perfect as a lone shot, chilled or served in signature cocktails. Unlike most ...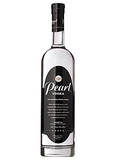 Made from hand-selected soft winter wheat and crystal clean Canadian Rocky Mountain water, Pearl ...