Vodka is made by the distillation of fermented substances such as grains, potatoes, or sometimes fruits or sugar. Vodka is traditionally drunk neat in the vodka belt countries of Eastern Europe and around the Baltic Sea. It is also commonly used in cocktails and mixed drinks, such as the Caesar, Bloody Mary, Screwdriver, Sex on the Beach, Moscow Mule, White Russian, Black Russian, vodka tonic, and in a vodka martini.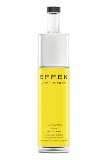 The Yuzu fruit, which is known for its use and origin from Japan and East Asia is exploding with ...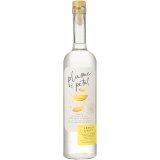 The kind of aromas that let your troubles float away, enjoy Lemon Drift with the taste of natural ...