Vodka is made by the distillation of fermented substances such as grains, potatoes, or sometimes fruits or sugar. Vodka is traditionally drunk neat in the vodka belt countries of Eastern Europe and around the Baltic Sea. It is also commonly used in cocktails and mixed drinks, such as the Caesar, Bloody Mary, Screwdriver, Sex on the Beach, Moscow Mule, White Russian, Black Russian, vodka tonic, and in a vodka martini.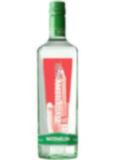 New Amsterdam Vodka is 5 times distilled and 3 times filtered to deliver a clean crisp taste. This ...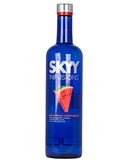 The smooth Skyy vodka consumers expect complemented by the Skyy Infusions "true-to-fruit" succulent ...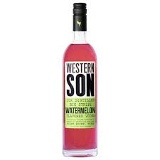 Western Son Watermelon is a fresh and inviting vodka with a semi-sweet, sorbet light and ...