Rum is made from sugarcane byproducts, such as molasses, or directly from sugarcane juice. Rum plays a part in the culture of most islands of the West Indies as well as in the Canadian Maritimes and Newfoundland. This beverage has famous associations with the Royal Navy. (And Pirates like it too!!)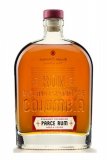 Parce was founded by three brothers who simply put, were quite taken with Colombia. Inspired by its ...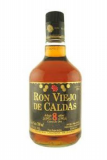 Columbia's finest rum, developed with the secrets of the Caribbean and the traditions of Spain. The ...