Rum is made from sugarcane byproducts, such as molasses, or directly from sugarcane juice. Rum plays a part in the culture of most islands of the West Indies as well as in the Canadian Maritimes and Newfoundland. This beverage has famous associations with the Royal Navy. (And Pirates like it too!!)

Infused with real coffee beans for an intense coffee flavor.

Enjoy Wicked Dolphin Coconut Rum, an American authentic Coconut Rum with real coconut ...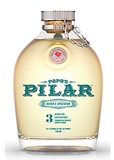 Amber-tinted and features a unique nose with citrus notes of grapefruit, mandarin and key lime ...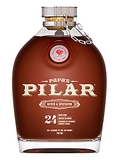 Distinct, beautifully polished, and perfectly unique, just like Ernest Hemingway's fabled ...

Distilled in Sarasota, Siesta Key Spiced is made without the liquid flavors used in most spiced ...