Our collection of Fine Spirits is second to none. With an expansive array of flavored Vodkas, Bourbon, Cognac, exotic Rums, Liquers/Cordials and more, you're certain to find exactly what you're looking for at Norman's Fine Wines & Spirits. Browse our online listing or visit one of our locations for a truly enjoyable shopping experience.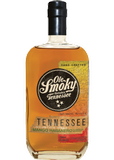 Put a little sizzle in your sweetness with Ole Smoky Tennessee Mango Habanero Whiskey. Creativity ...

SKYY Infusions Tropical Mango offers sweet, ripe, tropical fruit aromas and distinctive mango taste ...

Van Gogh Mango Vodka delivers the smooth, just-picked tranquility of refined pleasure. Sweet ...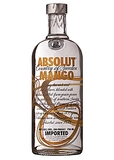 Absolut Mango is made exclusively from natural ingredients, and unlike most other flavored vodkas, ...